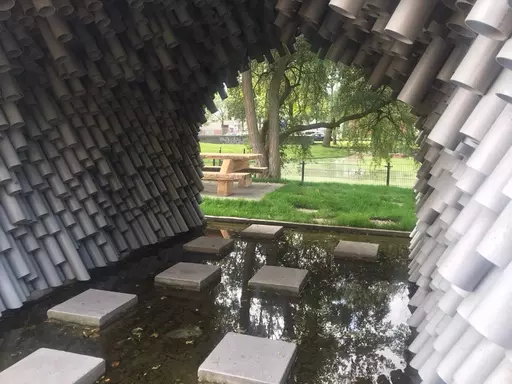 sep '20
New (3rd) life for Watershed Pavilion
Our Watershed Pavilion can now be visited at Kinderboerderij de Bokkesprong in Rotterdam.

Originally designed for the World Cities Pop-up Expo in Edinburgh to portrays Rotterdam's innovative approach to water management and climate adaptation. The pavilion illustrates in a playful manner how the city of Rotterdam is dealing with the effects of climate change. After being on the Expo, the pavilion moved to the 'dakpark' in M4H. Now you can visit the pavilion at 'de Bokkesprong' petting zoo in Rotterdam.

Thanks to bureau Volhoudbaar and Gemeente Rotterdam.