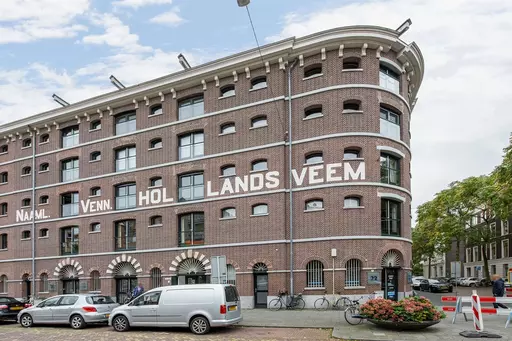 With a focus on sustainable technologies and biophilic design principles, we create immersive spaces that blur the boundaries between the natural and built environment. This approach reflects our commitment to ecological responsibility and desire to create dynamic and engaging spaces that evoke collective experiences that are meaningful and memorable.
From initial concept through to construction and completion, we are committed to creating timeless architecture that truly makes a difference. Our work has been widely published and exhibited internationally primarily because we aim to address relevant societal issues on different scales.
Doepel Strijkers is led by the partners
Duzan Doepel
and
Eline Strijkers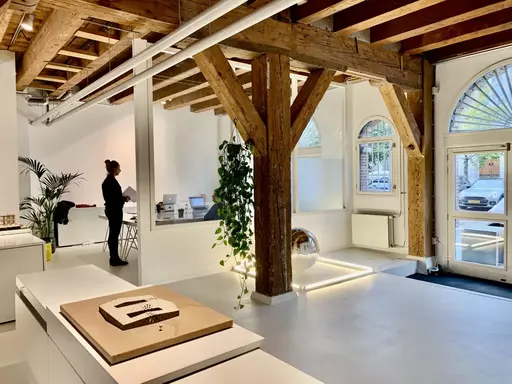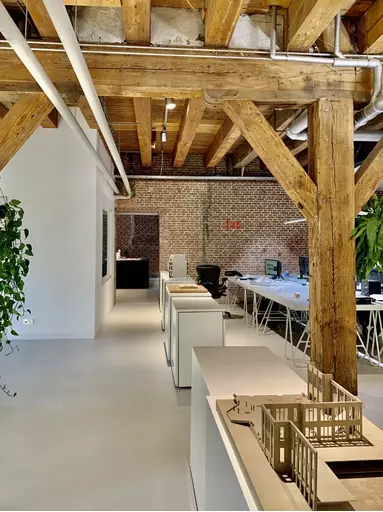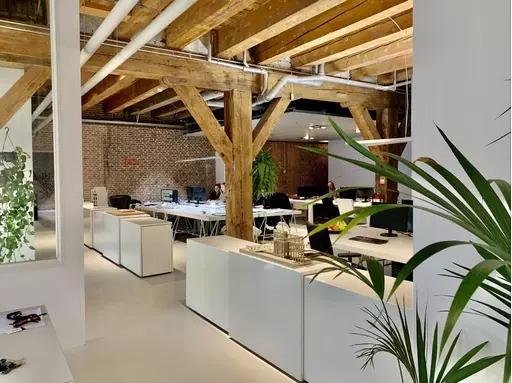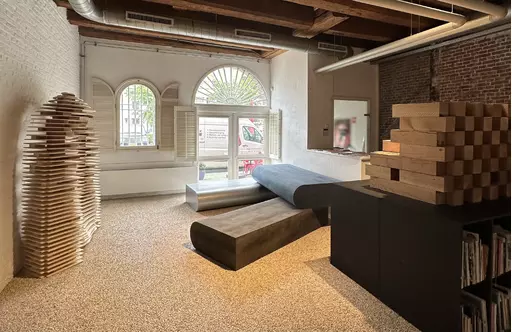 Bioclimatic design
We don't believe in generic design solutions, but rather search for ways that local culture, climate and building traditions can inform a project. Bioclimatic design is an approach that integrates ecological and climatic factors into building design in order to minimize energy consumption and reduce carbon emissions.

By taking advantage of natural resources such as sunlight, wind, and water to regulate temperature and ventilation, the buildings require less energy to heat, cool, and light. Green roofs and integrated greenery help to mitigate the urban heat island effect, insulate the building, and improve indoor air quality. The use of locally sourced circular and biobased materials, reduces the environmental impact of the building and supports the local economy.

Utilising bioclimatic design principles helps us create buildings that are not only environmentally friendly but also functional and comfortable for their occupants.
Immersive design
We aim to create memorable moments and collective experiences by designing spaces that engage users and evoke emotion. This can be done with or without the use of technology. A space filled with plants for example, can evoke a sense of total immersion and tranquillity.

We approach immersive design on a spectrum, from static to dynamic. By adding digital tools such as adaptive lighting, sound, smell, and interactive smart walls, we can enhance the user experience. The incorporation of natural elements such as plants, water, and light create a sense of connection to the environment and blurs the boundary between building and nature.

In addition, we explore how artificial intelligence can be used as a tool to inform our design process. As the virtual and physical worlds merge, we are committed to investigating the possibilities this creates to tailor make the individual user experience or customer journey.

Our interdisciplinary team works passionately on creating immersive spaces that are both engaging and visually stunning.
Full-service
As a full-service office we translate a company's brand identity into a spatial identity. This means that we organise the entire design process for architecture and interior projects, from concept design to delivery. We also take other disciplines such as graphic design, landscape design, and digital design under our wings. In this way, we can integrally create the best environments in which the building, technology, signage, website, and landscape are all designed within the framework of a total concept. For large companies with multiple stores or offices, we translate this into a Brand Book for implementation in different locations.
Honors & Awards
2022
Almere Architecture Prize (APA), nomination

2022
Bossche Prize for best big building in the last 5 years, winner

2018
EU Prize for Contemporary Architecture - Mies van der Rohe Award, Circl,

2018
Frame Best Use Of Light, Prooff, nomination

2018
Frame Sustainability Award, Circl, nomination

2018
Frame Trade Fair Stand Of The Year, Prooff, nomination

2015
German Design Award, KPN, nomination

2015
Red Dot Award, KPN, honourable mention, winner

2015
Retail Week Interiors Award, KPN, nomination

2014
Herengracht Industrie Prijs (H.I.P.), Lely Campus, nomination

2012
Dutch Design Awards, Stills Flagship Store, nomination

2011
Annual Office Space Award by Modern Decoration International Media Prize China, Haka Recycle Office, winner

2011
Dutch Design Awards, Haka Recycle Office, nomination

2011
Great Indoors Award, Haka Recycle Office, nomination

2011
LAi Award, Haka Recycle Office, nomination

2010
AM NAi public prize, best building by a young office, Parksite, winner

2010
Annual Commercial Space Award by Modern Decoration International Media Prize China, SPRMRKT STH, winner

2010
BNA Best Building of the year, Parksite, nomination

2010
LAi award, SPRMRKT STH, nomination

2010
LAi award, SPRMRKT STH, nomination

2009
Dutch Design Award 2009, Parksite, winner

2009
LAi Prize, Parksite, nomination

2005
De Romeinse Lijn, province of Utrecht, nomination

2003
Innovation Prize, 1st Architecture Biënnale, Rotterdam, Infra Ecology, winner

2003
Innovation Prize, North Sea Days, SeaWing, nomination

2003
Milieu Boulevard Groningen, Re-cycli, nomination

2003
Elemental, Social Housing, Chili, nomination

2003
LAi Prize, Lute restaurant, nomination