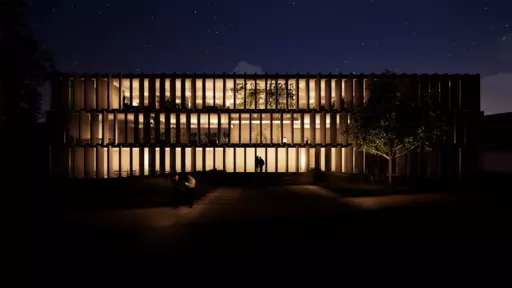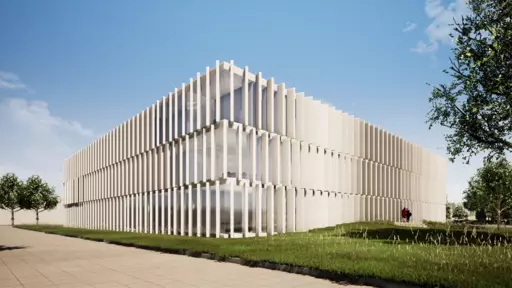 The demand for efficient and durable storage space for our collective cultural heritage is rapidly growing. As sustainability becomes mainstream, so do the performance criteria for this type of structure. Helicon Conservation Support has developed a unique low-tech storage concept based on climate design principles.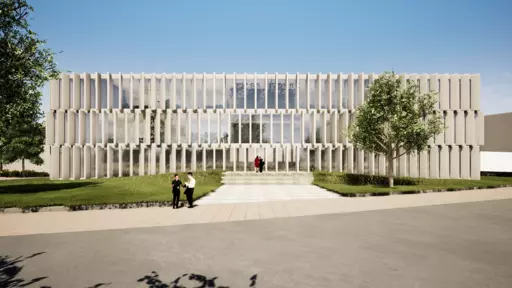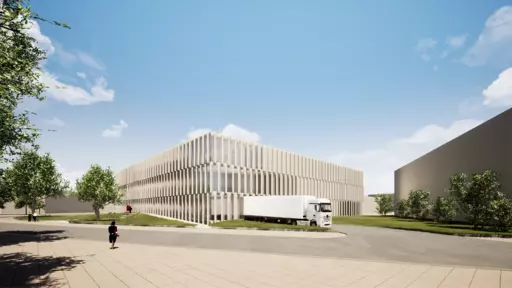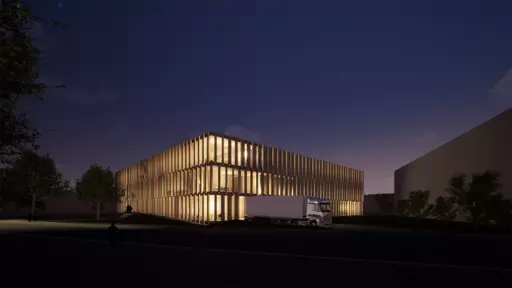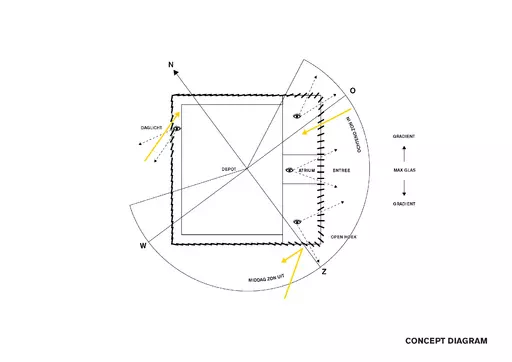 ECC European Conservation Centre
The PauseBox uses a minimal amount of energy to create the optimal conditions for any collection, for an indefinite period of time. The standard building is energy neutral and can be made energy plus by placing extra PV panels on the roof. PauseBox is the only energy neutral solution on the market that complies with the standards for Archive Regulations, KNA, Museum Register and international loan conditions.
Project credits
Client
Helicon Conservation Support, Zoeterwoude

Location
Alphen a/d Rijn, the Netherlands

Program
7.500m2 depot with PauseBox, office with conservation and workshop facilities

Status
Completion in 2022


Project management
Studio Bouwhaven

Collection care, physics & climate
Helicon Conservation Support

Installation and Fire advisor
Van der Kooij & Verhoef Management & Consultancy

Structural Engineering
Broersma Bouwadvies
Design credits
Design Architecture & interior
Duzan Doepel, Eline Strijkers with Kasper Zoet, Mikolai Brus, Francesco Catanese and Goda Verikaite

related projects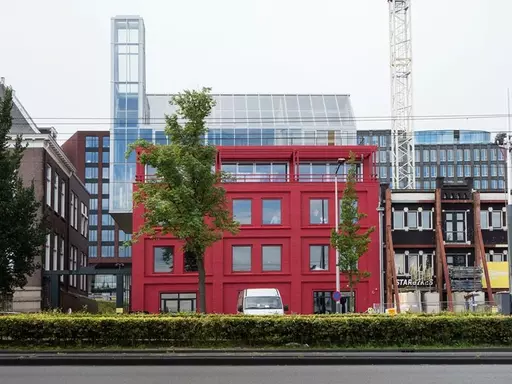 Amsterdam, the Netherlands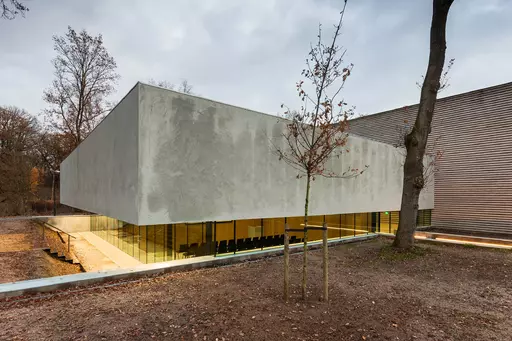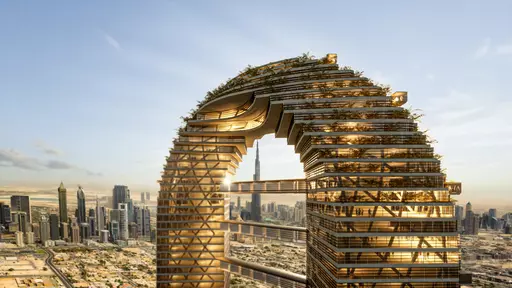 Global development several locations