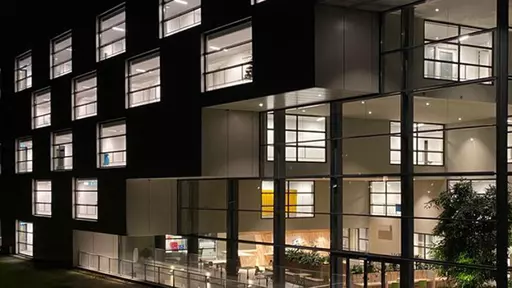 Designed from the inside-out with a user centered approach, this apartment building and innovation center will help train people with a disability to regain control of their lives.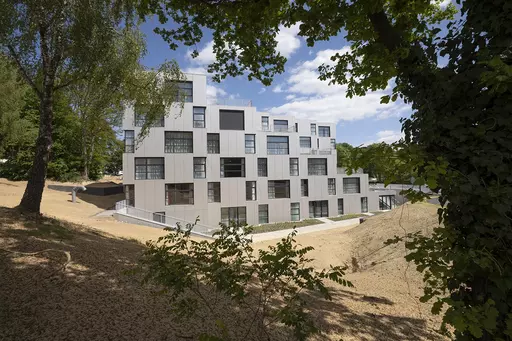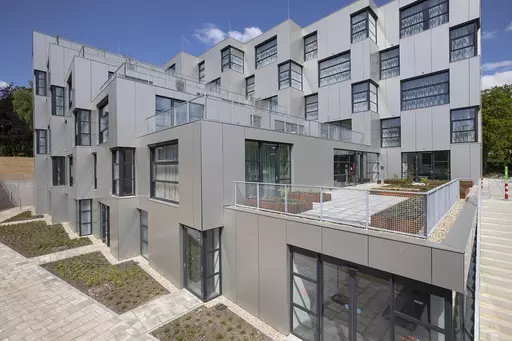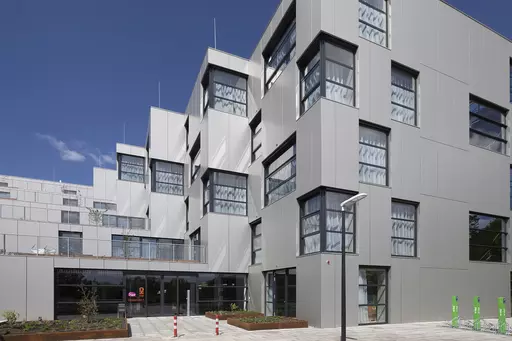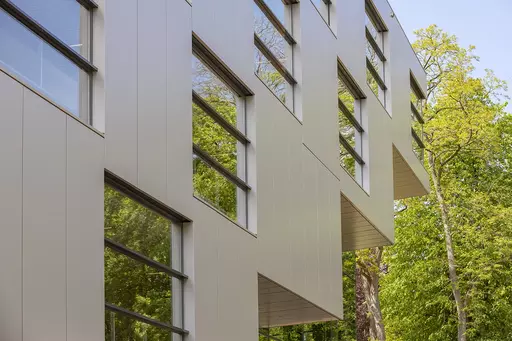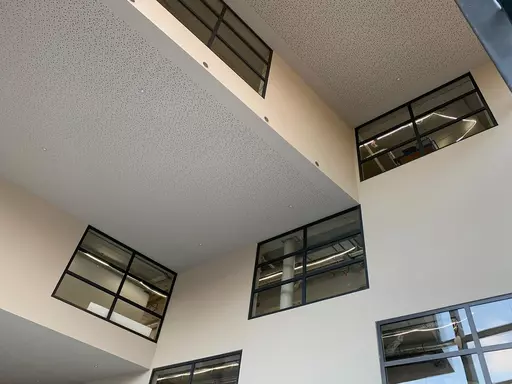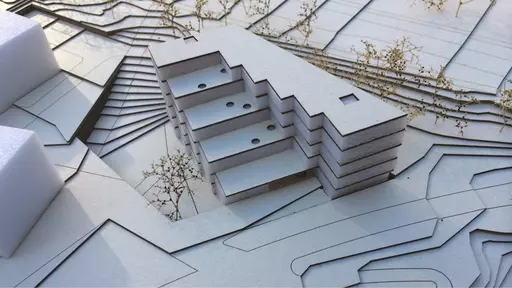 Introduction
On 9 May 2016, Mies Bouwman gave the go-ahead for the redevelopment of Het Dorp (The Village). The New Village will be a green, sustainable and accessible neighbourhood for people with and without disabilities. The apartment building with innovation center (Academy) is the first building in the New Village. The complex consists of 36 care apartments and an Academy (Innovation Center) which is located in the bottom two layers of the complex. The stepped volume with collective terraces is oriented towards the sun and offers a panoramic view over the green field and the city of Arnhem.
Academy
The stepped terraces form the roof and ceiling of the innovation center. Here, companies, research institutes, residents and care providers co-create to develop a neighbourhood where specialist support and smart technological inventions ensure that people with disabilities can lead their own lives more independently. By folding the outer facade inwards, an adjustable interface is created between the houses and the innovation center. Residents have a view of the high space of the innovation center from the elevated passageways and can orient themselves more easily through this spatial anchor point.
Apartments
The apartments are designed according to Active House principles. Much attention has been paid to maximizing daylight and views to nature, fresh air, and thermal and acoustic comfort. The apartments are equipped with hoists, spacious bathrooms and in height adjustable kitchens. Each floor has an average of seven apartments with a collective south-facing outdoor terrace. The apartment is the private domain where residents can reside undisturbed. Everything can be operated with a tablet or telephone. Even the entrance door and the large glass windows that can be lowered to let in the sun and fresh air.

The corridors are extra wide so that residents, mostly in a wheelchair, can meet and interact. The collective green terraces invite residents out of their apartments thereby also stimulating contact.

The undulating landscape makes it possible to create two ground floors. The main entrance is accessible from the Amsterdamseweg and is located on level 01. When phase 2 is realized, the main entrance will have a direct connection with the Village square. Level 00 is directly accessible from the field. In this way, residents can choose a route with more or less impulses and potential moments of interaction with others.

Because the users are sensitive to stimuli, restrained materials without patterns have been chosen. The facades are fitted with SIPS panels from the Kingspan Group, which are covered with aluminium set panels from Alucobond. The floors of the common areas are made of polished concrete, the floors in the houses have a Purline Biofloor from Wineo. An acoustic Heartfelt slatted ceiling from Hunter Douglas has been used in the corridors. In the Academy a Knauf Cleaneo ceiling has been fitted for acoustic comfort.
Project credits
Location
Arnhem, the Netherlands

Program
5000m2, 36 apartments and an innovation center


process management
vb&t projectmanagement B.V. Eindhoven, Lijn Ontwikkeling Boxtel, An Archi B.V. Zoetermeer

Contractor facade and casco
Tricon bouw, Velp

Contractor interior
Vense Projecten B.V., Apeldoorn

Installations
Groen & Aldenkamp Installatietechnieken B.V., Woerden

Facade
Kingspan Unidek SIPS / Alucobond
Design credits
design
Duzan Doepel, Eline Strijkers with Kasper Zoet, Guido Duba, Mikolai Brus, Riekie Brokking, Jaap van Dijk and Joeri Bellaard

construction
Imd, Rotterdam

advisor installations
Peter Prins, Woerden

related projects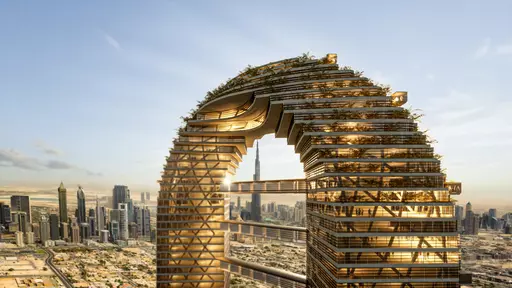 Global development several locations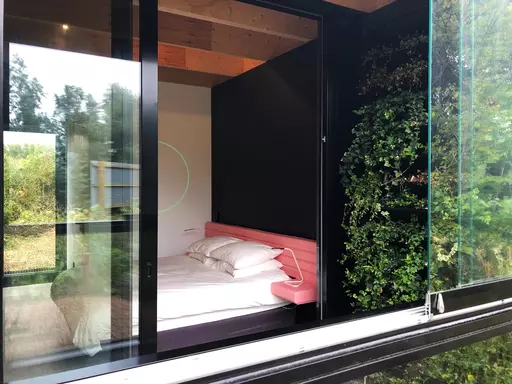 Rotterdam, the Netherlands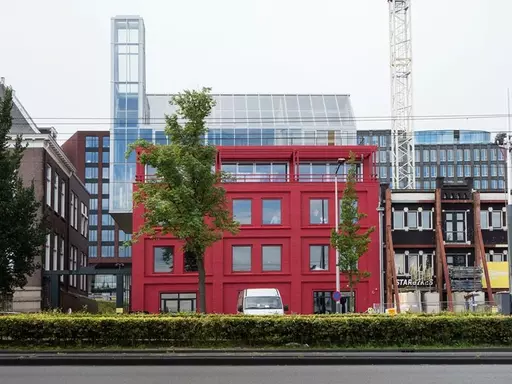 Amsterdam, the Netherlands