For the Prooff stand on the Orgatec 2018 Fair in Cologne, DoepelStrijkers designed a stand which is based on the effects of external influences. An environment in which contemplation is charged by connecting together inside and outside experience and thus man and nature.
Prooff stand Orgatec
Light and change are the key elements in the concept of the stand. The light that refers to the changing light during the season and how you experience light during the day. This animated changing of the light on the stand creates an environment which, like nature, is never static. The stand is moving and adapting just like nature. Wellbeing at work is a big topic these days. Spaces where change can be experienced, such as that experienced in nature, reduced stress and promoted productivity. These non-sensori stimuli are extrapolated by constantly changing light and highly reflective materials. With this the terms 'reflection' and 'movement' are present both literally and figuratively in the stand.
Project credits
Client
PROOFF, Rotterdam

Location
Orgatec Cologne, Germany

Design credits
Design
Duzan Doepel, Eline Strijkers with Chantal Vos, Bernard Oussoren, Riekie Brokking

Builder
Vink Standbouw, Waddinxveen

Light DMX programming
Vorwerk, Rotterdam

Light spots
Peitsman licht en geluid, Rotterdam
related projects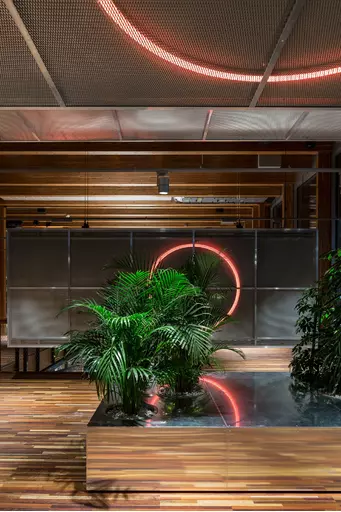 Amsterdam, the Netherlands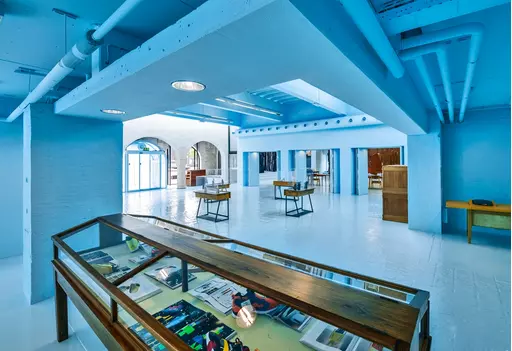 Waalwijk, the Netherlands